Fish Cake
FILLETED FISH OR OTHER SEAFOOD SURROUNDED BY A POTATO PATTY. YUMMY
---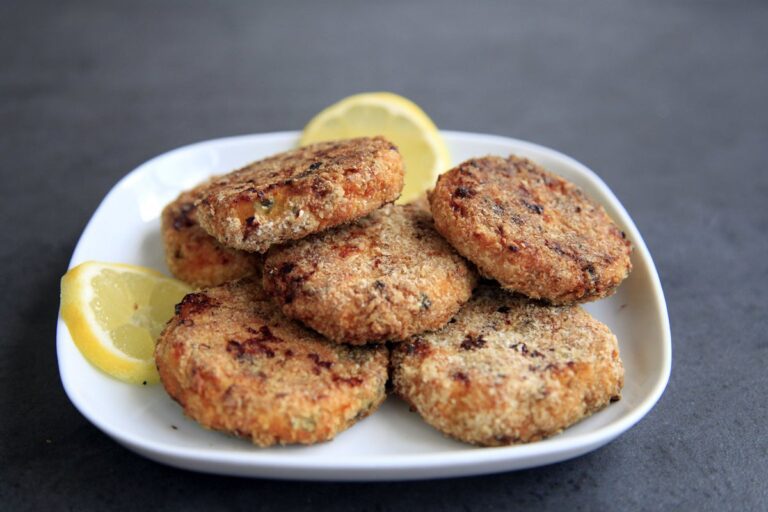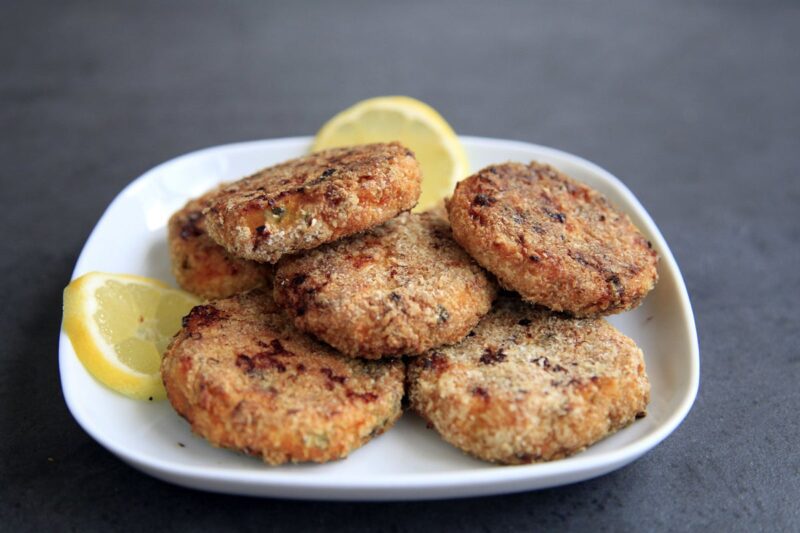 A fishcake is similar to a croquette, except it contains filleted fish or other seafood encased in a potato patty. Usually deep fried, this tasty treat tastes awesome cooked in an air fryer. Cooked to perfection inside, and crispy and brown on the outside, you can't go wrong with a fish cake to compliment any meal.
---
---
Per Serving
Instructions
Preparation
Preheat the air fryer to 180 ° C or 360 ° F. This is usually around 3 minutes.
Cooking
Place the frozen fish cakes into the basket of the air fryer.
Notes
As you near the 11 minutes of cooking, check on the progress. You may only need 9-10 minutes depending on the air fryer, and type of fish cake.
Cook from frozen
No oil necessary
Shake basket half way to ensure it doesn't stick to the basket.