Reheated Catfish
Crispy, yet tender and juicy crumbed catfish served with Lemon Juice
---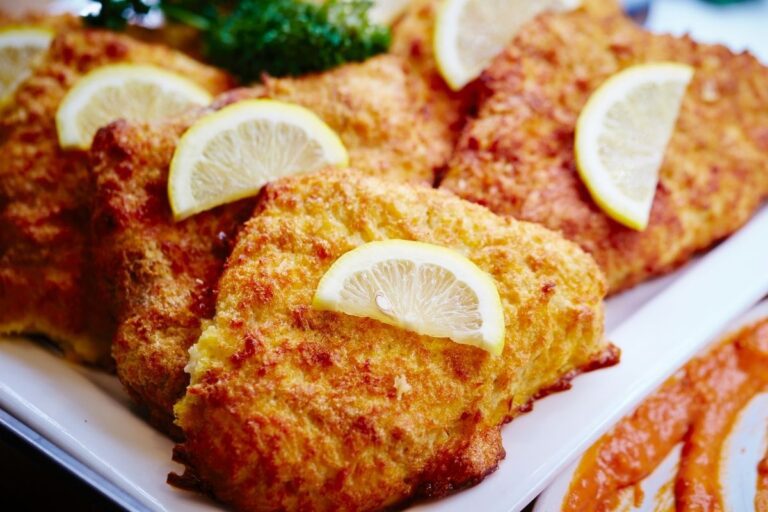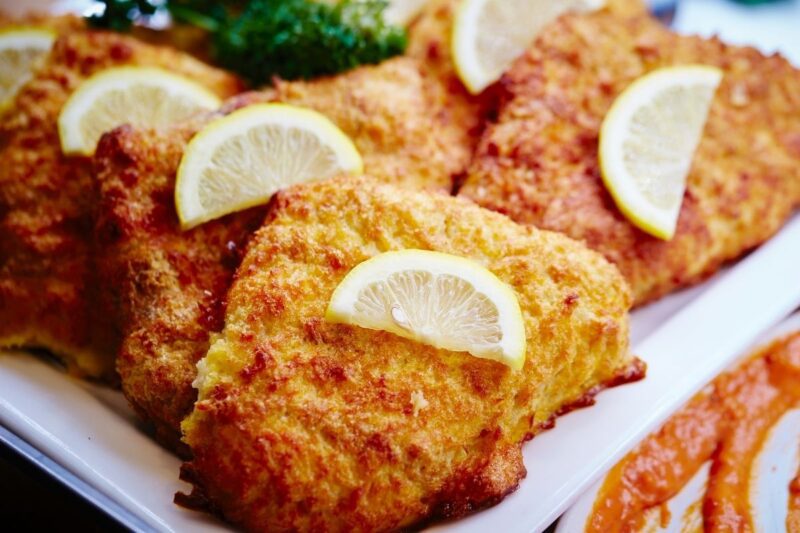 Reheating food is breeze in an air fryer.. literally. Just add water a bit of water to the bottom of the dish, or butter to the top of the fish while heating, to ensure the fish retains moisture. Additionally, wrap the fish in a tin foil to help stop it from drying out .
---
---
Per Serving
Ingredients
1

Medium

Fish Fillet

50

ml

Lemon Juice

Optional

50

ml

Tartare Sauce

Optional
Instructions
Preparation
Preheat the air fryer to 180 ° C or 360 ° F which usually takes around 3 minutes depending on the air fryer.

Lightly spray some cooking oil on the fish.
Cooking
Place the frozen fish into the air fryer basket.

Cook for 2 minutes, then turn over and cook for another 2 minutes.
Notes
Cook from frozen
Ensure air fryer is preheated for 3 minutes
Spritz with cooking oil
 
Important: Preheating the air fryer first helps to ensure the fish doesn't stick to the basket.
Preheat air fryer at 360 for 3 minutes. Add previously fried frozen catfish filet. Spritz with cooking oil. Cook 2 minutes per side. Mine turned out perfect.
Submitted by Jackie. Thanks Jackie