Whole Chicken
Succulent Chicken with a crispy skin seasoned or basted with your favorite seasoning or sauce
---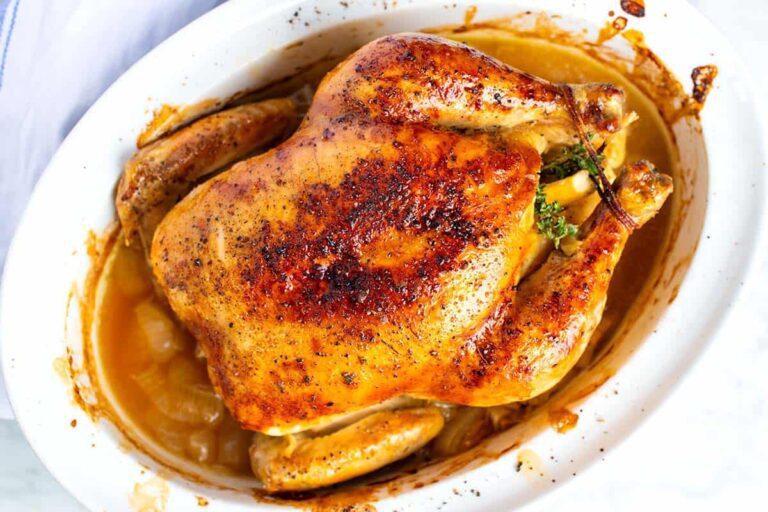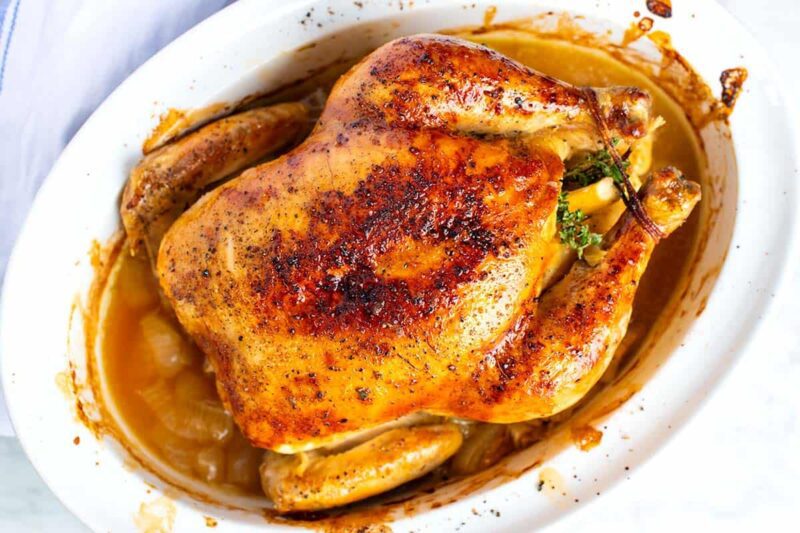 Yes, you can even make a whole chicken in the air fryer. Is there anything an air fryer can't cook? I would suggest cooking at a low temperature for longer to ensure the meat is thoroughly cooked. I suggest using an instant meat thermometer under the thigh bone to ensure it's properly cooked..
---
---
Per Serving
Ingredients
2.4

kg

Whole Chicken

6

tbsp

Satay Sauce

Optional
Instructions
Preparation
Preheat the air fryer to 150 ° C or 300 ° F which usually takes around 3 minutes depending on the air fryer.
Cooking
Place the chicken in the air fryer and baste one side with your choice of sauce such as Satay sauce.

Cook for 55 minutes and then turn over.

Baste the chicken with the Satay sauce and cook for another 55 minutes.

Periodically place a meat thermometer into the Chicken to confirm it's fully cooked.
Notes
Whole Chicken with own Stuffing. Place on pan and baste one side with your choice of sauce ( I Used Fountain Satay Sauce ) and cook for 55 minutes. Turn Over, baste the other side and then bake for another 55 minutes.
Use as a guide only. To ensure the chicken is fully cooked, I recommend using a meat thermometer such as a Thermopop meat thermometer. Check temperature by placing the sensor between the thigh and the bone.
Submitted by Russell. Thanks Russell
Tip: For a tasty treat, try Kentucky Kernel flour on your chicken.