Crispy Bacon
HEALTHIER CRISPIER BACON. IT DOESN'T GET ANY BETTER THAN THIS
---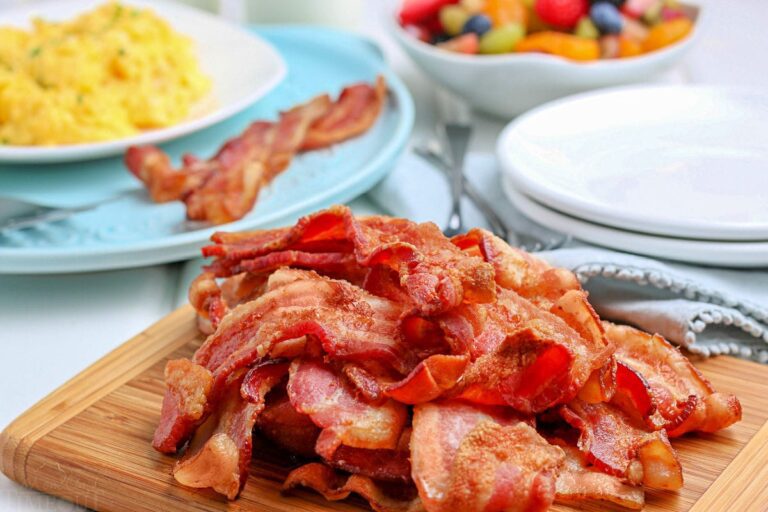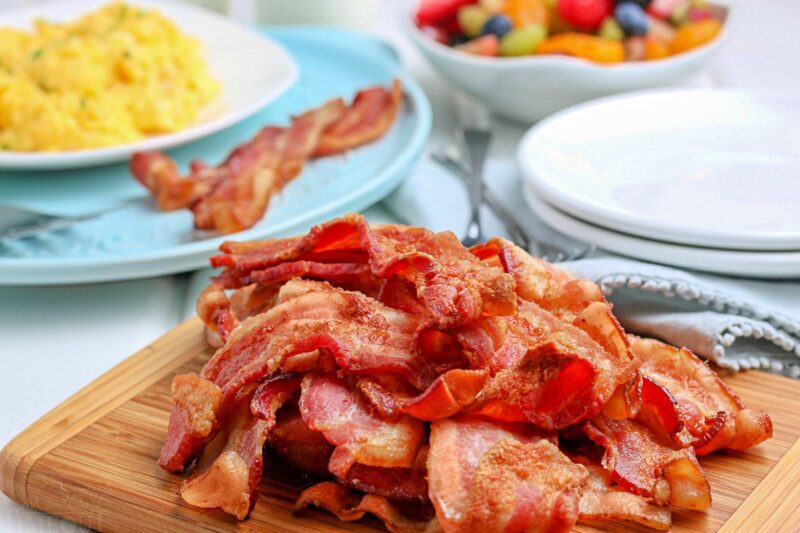 Mmmm Bacon. Got a craving for bacon and eggs, but sick of cooking the eggs in a pool of bacon fat, or for that matter, having fat drip from the bacon. By cooking it in the air fryer the fat will drip away, and leave you with a nice crispy bacon that will provide a healthier alternative. Why not cook your favourite bacon wrapped food in the air fryer as well, for a tastier and healthier meal.
---
---
Per Serving
Instructions
Preparation
Preheat the air fryer to 200 ° C or 390 ° F which usually takes around 3 minutes.
Cooking
Place the bacon into the basket. If possible, keep the rashers separated. If this is impossible, then shake the basket more often.
Notes
Shaking the basket often will not only help remove the excess fat, but will also allow the bacon to cook evenly if any were overlapping. Pat dry the bacon after cooking with paper towel to remove the last bit of dripping fat.
TIP: Add some aluminim foil to the bottom of the bucket (not basket) to make cleaning easier.
Cook from defrosted
No oil necessary
Shake often
1 bacon Rasher refers to 1 slice of bacon