Baked Potato
Baked Potato with Sour Cream and Chives taste magnificent
---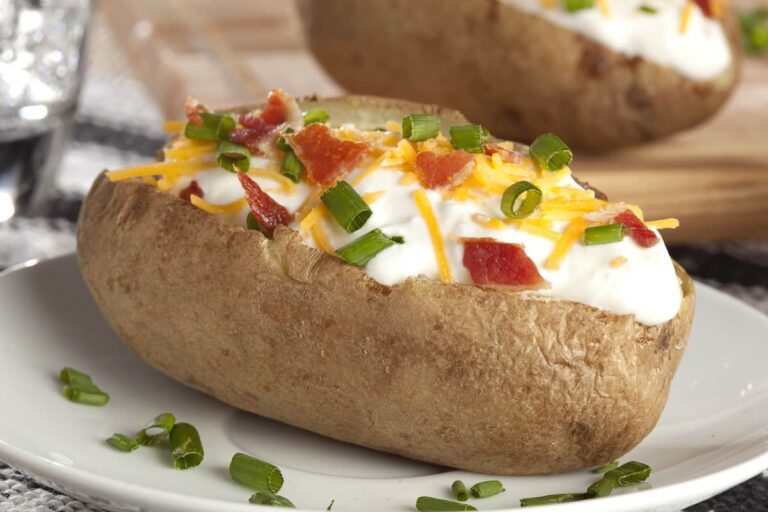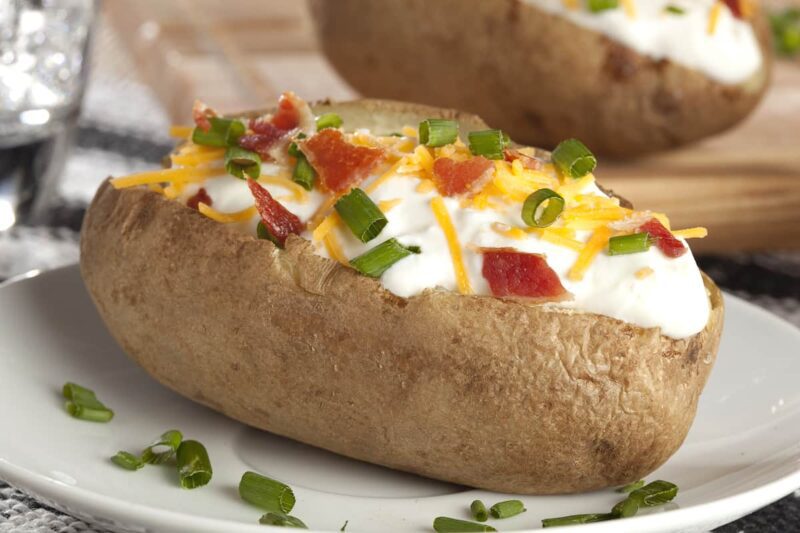 Baked potatoes are a favourite of mine. Add a dollop of sour cream or butter and a few chives, and you have a yummy accompaniment to your main dish. Great with a steak, and some vegetables. Baked potatoes cooked in an air fryer will have a crisp skin and a nice fluffy potato interior.
---
---
Per Serving
Ingredients
2

Medium

Potatoes

2

tbsp

Sour Cream

Optional

2

tbsp

Butter or Margarine

Optional

2

tbsp

Ham pieces

Optional

1

tsp

Chives

Optional
Instructions
Preparation
Preheat the air fryer to 200 ° C or 390 ° F which usually takes around 3 minutes depending on the air fryer.

Wash the potatoes in plain water.

Pat dry the potatoes to ensure they are no longer wet.
Cooking
Place the potatoes in the air fryer basket.
Notes
No Oil Necessary
Ensure Potatoes are pat dry after washing
Note: Potatoes come in different sizes and types so you should use this as a guide only. The smaller the potato, the less time it will need to cook. If you have particularly large potatoes, lower the temperature and increase the cooking time to ensure you don't over cook the outside of the potato.