Pork Crackling
Crispy pork crackling easily cooked in an air fryer in as little as 20 minutes. Yum
---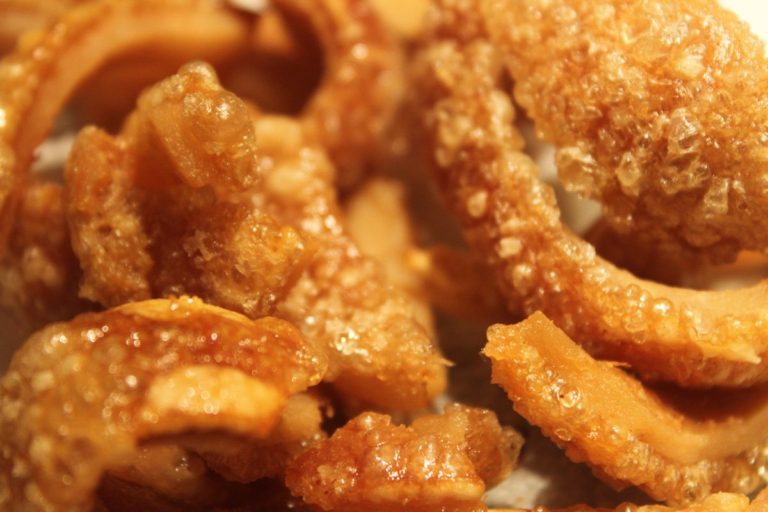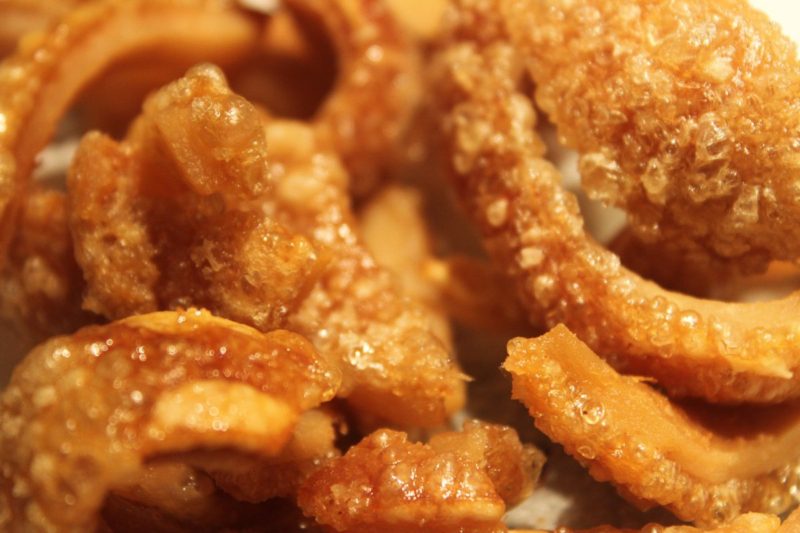 The best part of cooking a Pork dinner is the crackling, am I wrong? Cooking it in the Air Fryer is super easy, and cooks in around 20-30 minutes. You'll never go back to cooking it in an oven.
---
---
Per Serving
Ingredients
1

Pork Skin separated from the meat

1

tsp

Salt

1

tsp

Olive Oil
Instructions
Preparation
Separate the skin from the pork.

Dry the skin completely by leaving it uncovered on a plate and place in the fridge overnight.

A few hours before cooking, remove the skin from the fridge, and let it warm to room temperature.

Score the top of the skin with a sharp knife in several places.

Rub the oil on the top of the skin ensuring you penetrate the cracks you made from the scoring.

Rub the salt on the top of the skin also ensuring you penetrate the cracks you made.

Preheat the Air Fryer to 200°C or 390°F depending on the type of air fryer you have. This usually takes around 3 minutes.
Cooking
Place the skin into the air fryer basket skin side up, and cook for 20 minutes.

After 20 minutes check on the progress. Some air fryers may take a bit longer, so if it's not quite to your liking, add another 5 minutes and recheck it.

Once the crackling is cooked to your liking, remove it from the air fryer, and slice into strips and serve.
Notes
You can purchase Pork Crackling in some supermarkets.  In theory the same cooking temperature and times should work.
Note: Cooking time of 20 minutes is based on using a Philips XXL Air Fryer which is 2200 watts.  You may need to adjust cooking times depending on the wattage of your air fryer.  Eg. A 1600 Watt Air Fryer may need to cook for 30-40 minutes.  
Check the progress of the cooking often as you reach the first 20 minutes.