Crispy Pork Belly
Yummy Pork Belly with a Crispy Golden Brown Crackling cooked to perfection in the Air Fryer.
---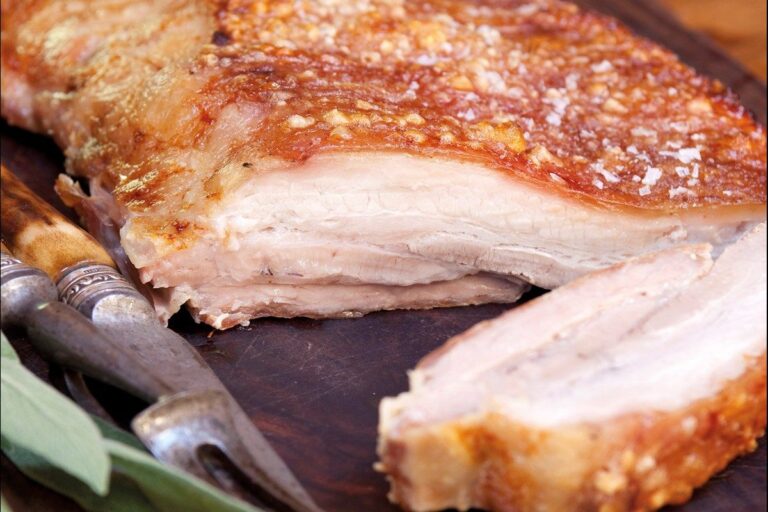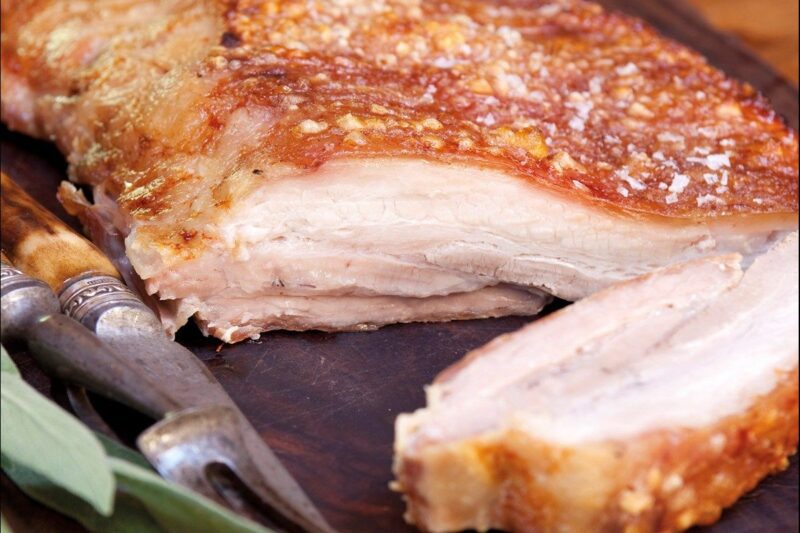 Who doesn't love a tasty pork belly with a crispy crackling. Served with mashed potato, and vegetables, this will quickly become a family favorite.
---
---
Per Serving
Ingredients
1

kg

Pork Belly

3

tsp

Salt

2

tsp

Sugar

.5

tsp

Five-Spice Powder
Instructions
Preparation the night before
Use a knife to scrape any impurities from the pork belly, rinse thoroughly and set aside.

Combine the Salt, Sugar, and Five-Spice powder and set aside.

Blanch (boil) pork belly in boiling water for around 15 minutes, or until it's around 60% to 70% done, and the Rind is softened.

Drain the Pork Belly well of excess water, and pat it dry.

Cut a few slits in the meat (not the Rind side) so that the seasoning can be well distributed.

Coat the meat with seasonings evenly. Make sure there's no seasoning on the rind, otherwise the five-spice powder will darken it.

Turn over and wipe dry the Rind.

Using a metal skewer, poke as many little holes as possible in the rind. Not too deep.

Wrap the Pork Belly meat in aluminum foil but leave the rind unwrapped.

Place in the fridge, and let it air dry overnight.
Cooking
Remove from the fridge and let it rest at room temperature for a short while.

Using a metal skewer, once again, poke some holes in the rind.

Preheat the Air Fryer to 160 ° C or 320 ° F. This usually takes around 3-5 minutes in most Air Fryers.

Place the pork belly with the rind facing up into the Air Fryer.

Cook for around 20 minutes at 160 ° C or 320 ° F.

Remove from the air fryer and pat dry the Rind once again.

Place back in the air fryer and continue cooking for around 25 minutes at 180 ° C or 360 ° F

Rest the meat for around 20 minutes. Enjoy