Pumpkin (Pepita) Seeds
Pumpkin Seeds are a tasty snack at any time of the day
---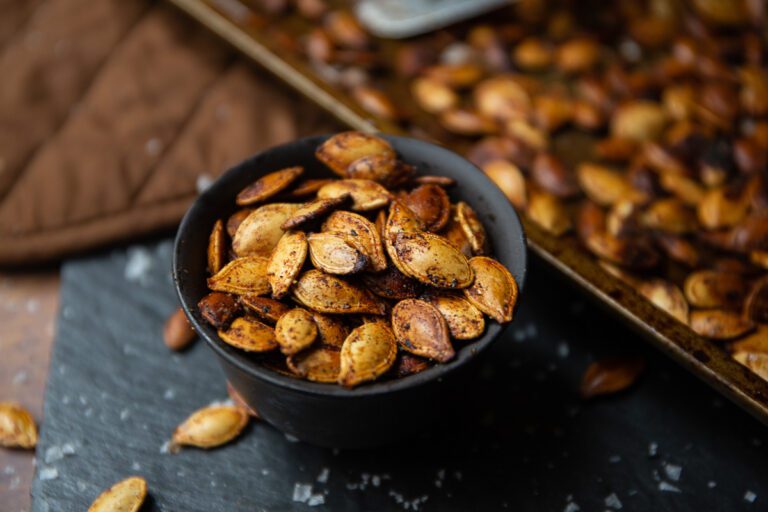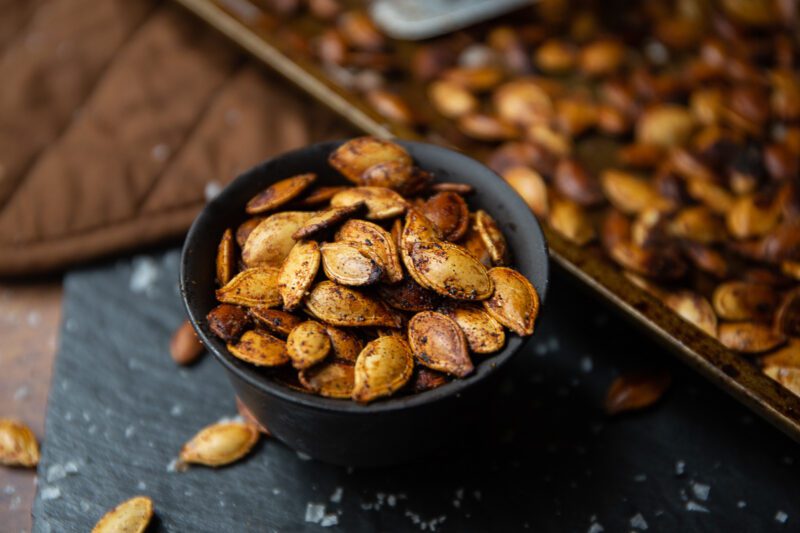 And now for something completely different. I bet you never thought you can heat up Pumpkin Seeds. The versatility of air fryers knows no bounds. It's always worth experimenting.
---
---
Per Serving
Ingredients
1

layer

Pumpkin Seeds

1

tbsp

Italian Seasoning

Optional
Instructions
Preparation
Preheat the air fryer to 200 ° C or 390 ° F which is usually around 3 minutes depending on the air fryer.
Cooking
Place a single layer of the Pepita Pumpkin Seeds underneath the air fryer basket in the bucket. This stops the seeds from flying around the cooking chamber.
Notes
I don't even bother to wash,just remove as much membrane as possible. I drizzle with chili and/or garlic oil. Season with herbs, whatever you like but I have been using Italian herbs a lot lately. Place in tray UNDER the basket to stop them flying around, especially as they dry out. 200 deg C for 6 - 8 minutes. Depends on size and volume, check, put on for further 2 - 3 minutes at a time. Great as a snack.
Submitted by Diane. Thanks Diane