Mini Apple Pie
Crispy, Golden Brown mini Apple Pies made from scratch, cooked in an air fryer, and served on their own, or with icing sugar, or ice cream. Yumm!
---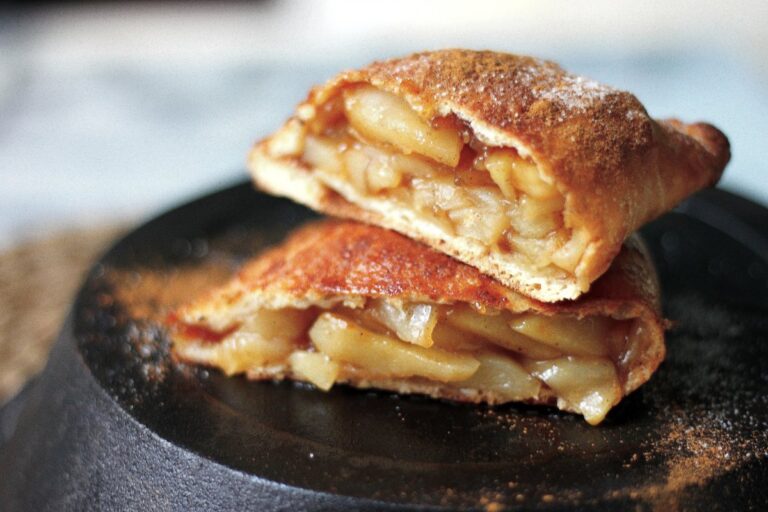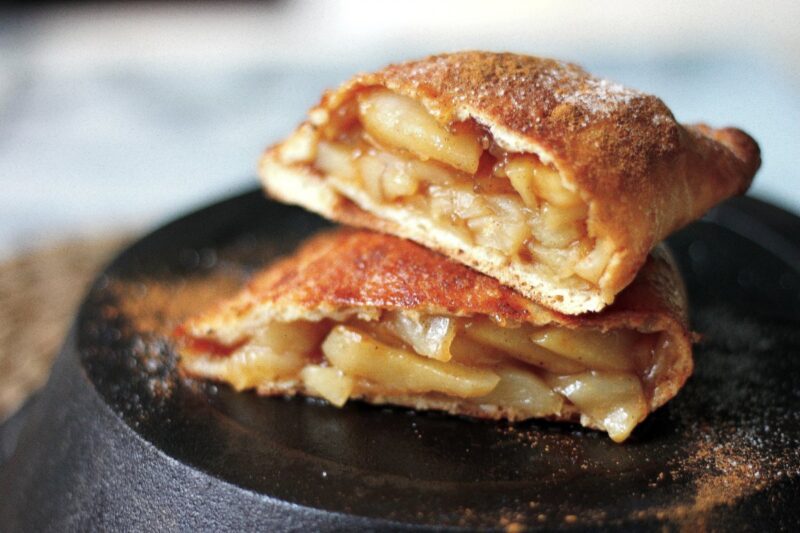 A delectable treat day or night. A golden brown puff pastry with a yummy apple filling that's easy to prepare, and cook in an air fryer.
---
---
Per Serving
Ingredients
40

g

Butter

4

Large

Apples

55

g

White Sugar

25

g

Brown Sugar

2

tsp

Cinnamon

.25

tsp

Salt

3

Frozen Puff Pastry

1

Large

Beaten Egg
Instructions
Prepare Mixture
Slice and Dice the apples into 1cm cubes

Place the butter into a frying pan and melt it until the butter is just starting to boil.

Place the apple pieces, white sugar, brown sugar, cinnamon, and salt into the frying pan and stir well constantly for around 10 minutes until the apples are soft.

Remove from the stove, and cool the mixture.
Prepare Puff Pastry
Remove frozen puff pastries from the freezer. Thaw for around 15 min until the pastry is a little soft.

When puff pastries are slightly softened, run a knife to cut into 9 smaller squares. Apply a layer of egg wash around the sides of each square. The egg wash helps to seal the sides later.

Add a spoonful of apple mixture into the middle of the puff pastry square.

Fold down the top half of the square so it becomes a rectangle. Using the back of a fork, push down the edges to seal the apple into the puff pastry. Poke a few holes at the top to enable steam to be released. Brush a thin & even layer of egg wash on the top, bottom and sides of the uncooked apple pie.

Repeat this for all the mini apple pies.

Store the mini apple pies in the fridge on parchment paper until you are ready to air fry.
Cooking
Preheat the air fryer to 180°C or 360°F. This usually takes around 3-5 minutes in most air fryers.

Place 4 mini apple pies into the air fryer basket, being careful not to overlap or place too close to each other.

Cook at 180°C or 360°F for 8 minutes.

Increase the temperature of the air fryer to 180°C or 360°F

Turn over the mini apple pies so the bottoms are facing upwards.

Cook at 200°C or 390°F for another 3 minutes until golden brown all over.