Tim Tam Pillows
For a delicious treat, wrap a Tim Tam in a puff pastry, bake in the air fryer, dust with icing sugar and serve with Ice Cream and Chocolate topping. Yummy!
---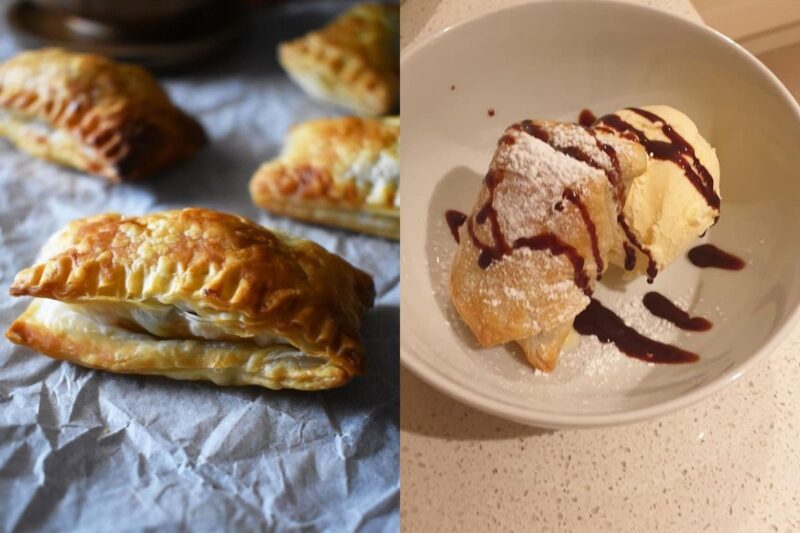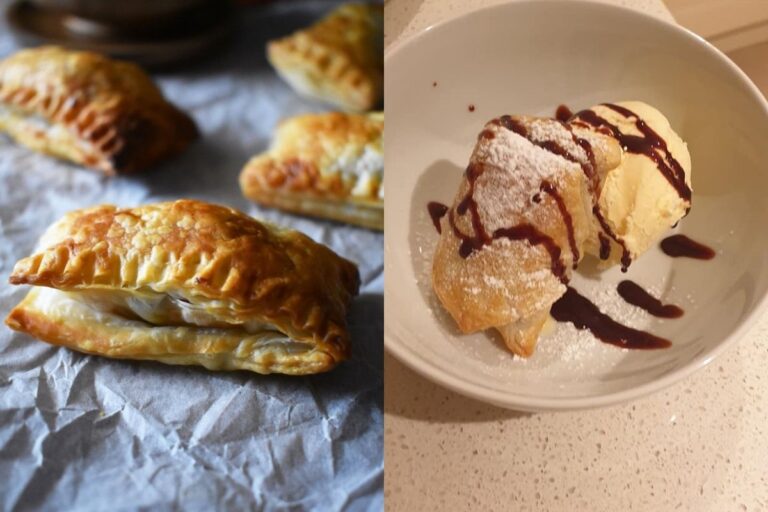 Australia's favourite biscuit is now even better baked inside a puff pastry. Cream filling topped with a chocolate coating, and then baked in an air fryer. Yum!
---
---
Per Serving
Ingredients
1

Puff Pastry Sheet

(makes 4)

1

Tim Tam

per pillow

1

tsp

Icing Sugar (optional)

per pillow

2

tbsp

Ice Cream (optional)

per pillow

2

tbsp

Chocolate Topping (optional)

per pillow
Instructions
Prepare Puff Pastry
Defrost Frozen Puff Pastry sheet for 10 minutes until you can easily cut the sheet.

Cut the pastry sheet into 4 squares.
Prepare Pillows
Wrap a Tim Tam in a square of puff pastry.
Cooking
Preheat the air fryer to 180° C OR 360° F which usually takes around 3 minutes depending on the airfryer.

Place the pillows into the airfryer and bake for 12 minutes or until golden brown.
Prepare Dessert
Dust the Tim Tam pillow with icing sugar.

Serve with ice cream and chocolate topping.
Notes
Tim Tam's are Australia's favourite chocolate biscuit.  If you don't have Tim Tam's available in your location, you should be able to substitute it with another biscuit.
Use frozen puff pastry sheets
Nutritional information in this recipe is based on a single Tim Tam biscuit.  It doesn't take into account the other ingredients due to variations in options. 
Try your own variation of ingredients.  You'll love the results.
Original recipe found on the Air Fryer Recipes Australia group on Facebook.