Pukka Pie
Why not have a Pukka Pie with Ketchup and some french fries cooked in the air fryer
---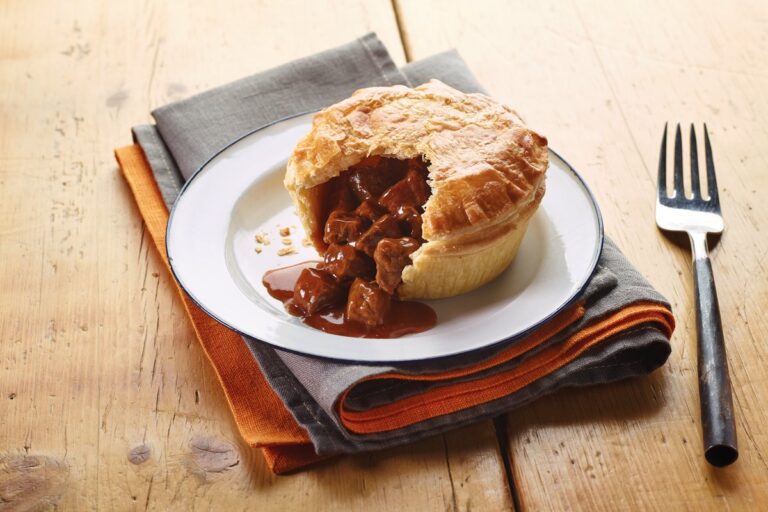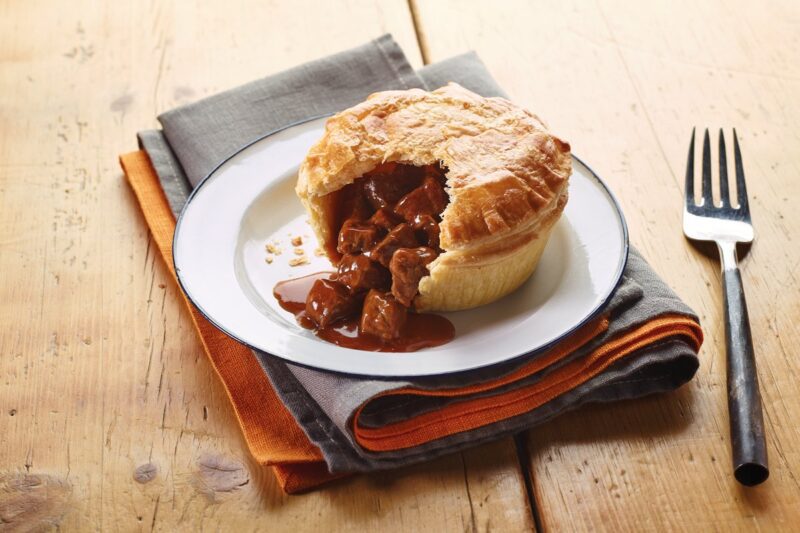 Light Crispy pastry and a hearty meat filling, who can resist a Pukka Pie. This is the UK equivalent of an aussie meat pie. Reheat at a lower temperature for longer to ensure you don't over brown the pastry and thoroughly cook the filling.
---
---
Per Serving
Ingredients
1

Pukka Pie

2

tbsp

Ketchup (Tomato Sauce)

Optional
Instructions
Preparation
Preheat the air fryer to 160 ° C or 320 ° F which is usually around 3 minutes depending on the air fryer.
Cooking
Place the pie into the air fryer basket leaving the pie in the foil dish.
Notes
For Precooked Meat Pies
Reheating only
Cook from defrosted
This time is for pre-cooked meat pies (ie chilled) that you might buy from the supermarket (such as Pukka Pies etc) or a butcher. Steak & Kidney or beef & onion etc (kept in their foil dish) So you're just re-heating them, the airfryer keeps the pastry crisp. After 12 mins @ 160C you can keep the pie at 100C for 5-15 mins.
Submitted by Roger. Thanks Roger