Meat Pie
Tasty diced or minced beef with gravy surrounded by a delicious pie crust.
---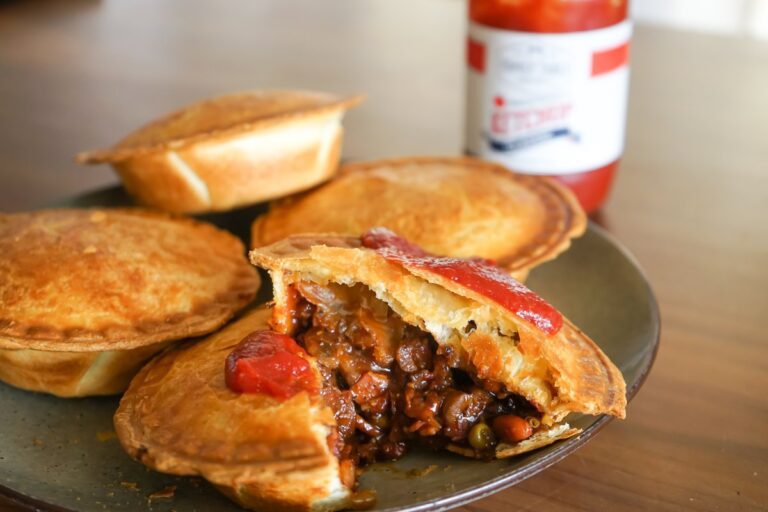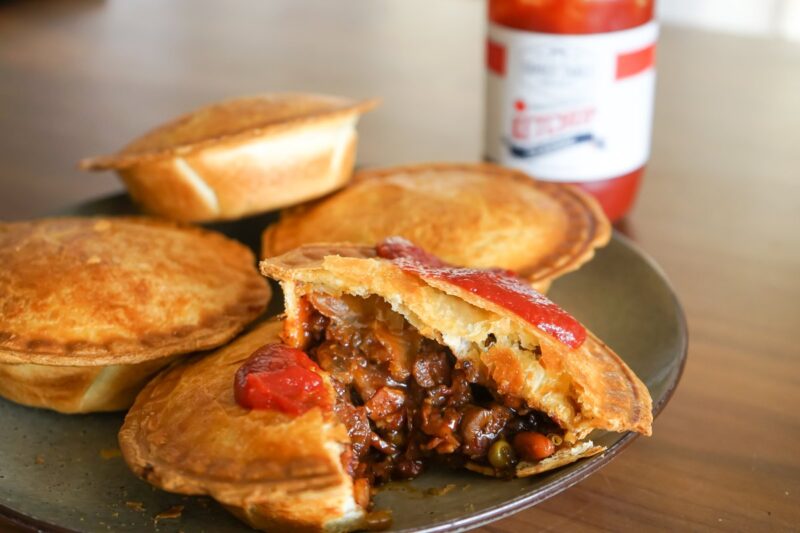 Who can resist a meat pie. This aussie icon is best served with tomato sauce. Main ingredients are usually succulant steak with gravy, but can contain other ingredients such as pepper beef, onions, mushrooms, and potentially even chicken. In fact, just about any ingredient imaginable would taste great. Just ensure the filling is properly cooked prior to heating the pie in the Air Fryer and you've got an easy and quick meal just like you'd buy at a fast food store.
---
---
Per Serving
Ingredients
1

Meat Pie

Frozen

1

Dollop

Tomato Sauce (Ketchup)
Instructions
Preparation
Preheat the Air Fryer to 180°C or 360°F depending on where you live. This is normally around 3 minutes.

Remove the frozen meat pie from your freezer and remove the aluminum foil tray.
Cooking
Place the meat pie into the Air Fryer basket and cook for 25 minutes.
Notes
As you get closer to the 25 minutes of cooking, check it often to ensure it's not overcooking on the outside. Check the internal contents of the meat pie by placing a knife or skewer in the center and ensuring it's piping hot. You may need to alter the cooking time and temperature slightly as all air fryers are different.
Size of pie: 10cm x 3cm
Cook from frozen