Airfried Pickles
Spicy and crunchy air fried Pickles. Great for an appetizer when having a family get together, or as a quick snack. You can't go wrong with this recipe.
---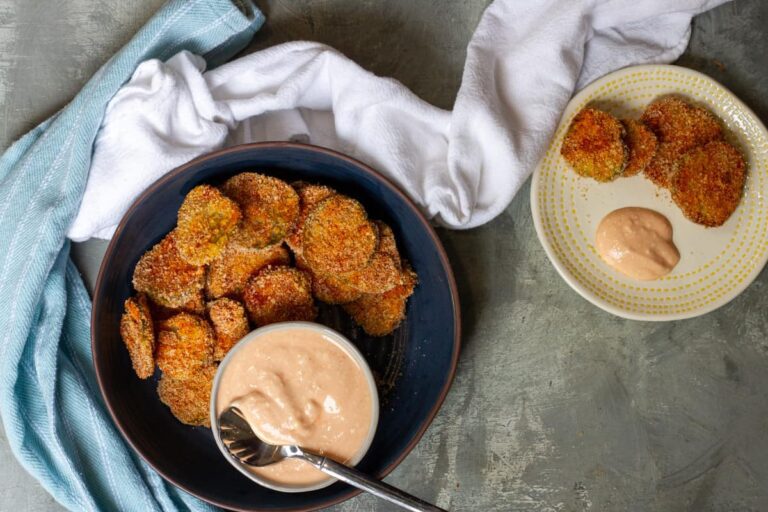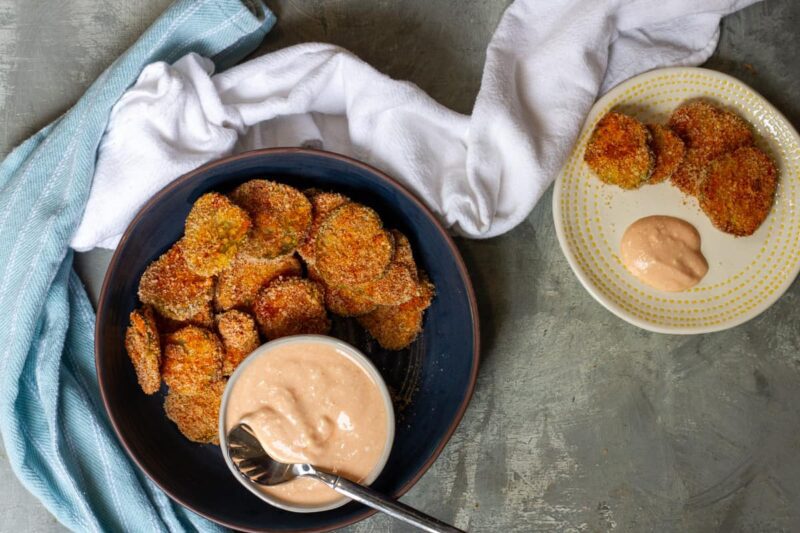 If deep fried pickles is your thing, then why not try a healthier version by cooking them in the airfryer?
---
---
Per Serving
Ingredients
32

Slices

Dill Pickles

.5

Cup

Plain Flour

.5

tsp

Salt

3

Large

Eggs

2

tbsp

Pickle Juice

.5

tsp

Garlic Powder

2

Cups

Panko Bread Crumbs

2

tbsp

Snipped Fresh Dill
Instructions
Preparation
Place the sliced pickles on a dry paper towel until most of the liquid is absorbed. This usually takes around 15 minutes.

In a Shallow bowl, combine the flour and salt.

In another shallow bowl, whisk the eggs, pickle juice, cayenne pepper, and garlic powder.

In another shallow bowl, combine the panko bread crumbs, and the fresh Dill.

Dip the slices of pickles in the flour mixture (bowl 1) to coat both sides and shake off the excess.

Dip in the egg mixture (bowl 2), and then the crumb mixture (bowl 3). Pat to help the coating to stick.

Spritz the pickles and the air fryer basket with a bit of cooking spray to assist with the browning, and to help it stop sticking.

Preheat the Air Fryer to 200°C or 390°F. Depending on the air fryer, this usually takes around 3 minutes.
Cooking
Place the pickles in the air fryer basket and don't overlap them. You may need to cook them in batches.

Cook until golden brown and crispy for around 10 minutes, turn over, and cook for another 7-10 minutes.