Turkey Leg
Everyone loves Turkey. Use your favorite seasoning and cook it to perfection in the air fryer.
---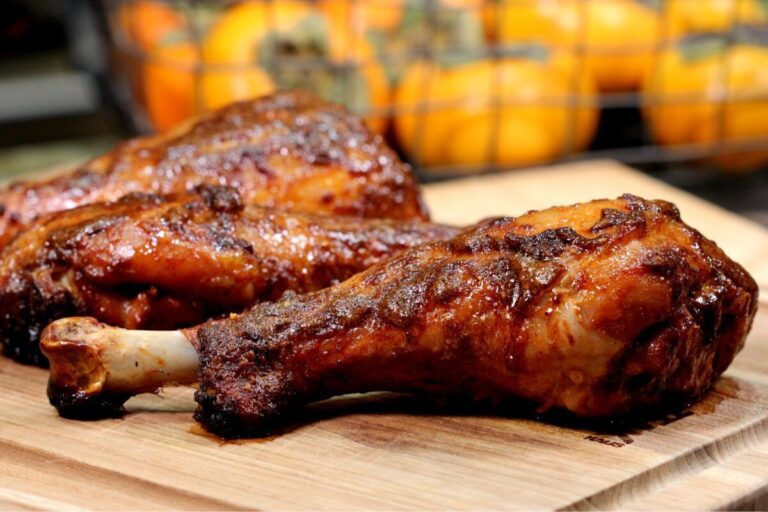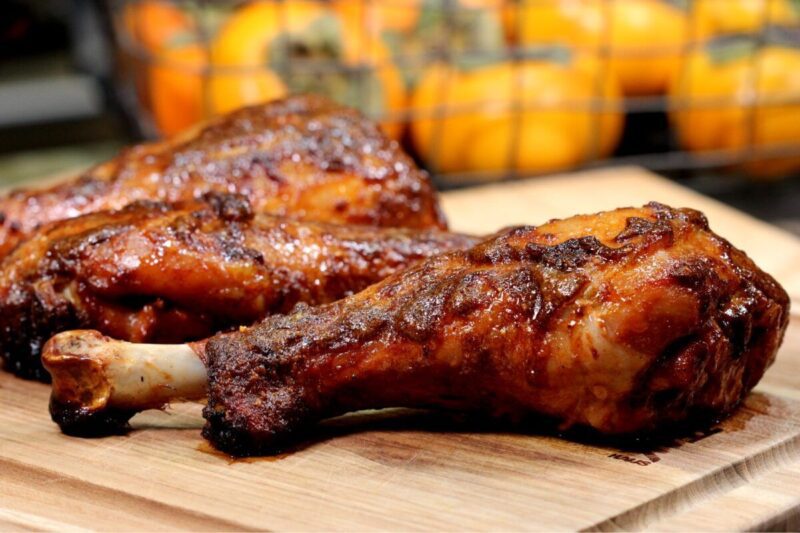 Turkey legs like chicken legs turn out great in an air fryer. The meat is succulent and juicy while the skin is golden and crispy on the outside. Just add your favorite spices and away you go.
---
---
Per Serving
Ingredients
1

Pound

Turkey Legs

1

tsp

Poultry Seasoning

1

tsp

Garlic Salt

Optional
Instructions
Preparation
Preheat the air fryer to 175 ° C or 350 ° F which usually takes around 3 minutes depending on the air fryer.

Rub some Poultry Seasoning, or Garlic Salt onto the turkey leg.
Cooking
Place the turkey leg into the air fryer basket and cook for 27 minutes.
Notes
Cook from Defrosted
No Oil Necessary
Turn over after 15 minutes
Seasoned with Poultry Seasoning and Garlic Salt. Very moist and the skin is nice and crispy if one chooses to eat it!
If possible, use a meat thermometer to check that the Turkey Leg is cooked near the bone. I recommend something like the Thermoworks Thermopop as it's very accurate and very quick to give a reading. I bought one a few months ago and it's brilliant.
Submitted by Sally, Thanks Sally