Cinnamon Donut
Who can resist a warm air fried doughnut topped with your favourite topping such as icing sugar, cinnamon, or melted chocolate. Yum!
---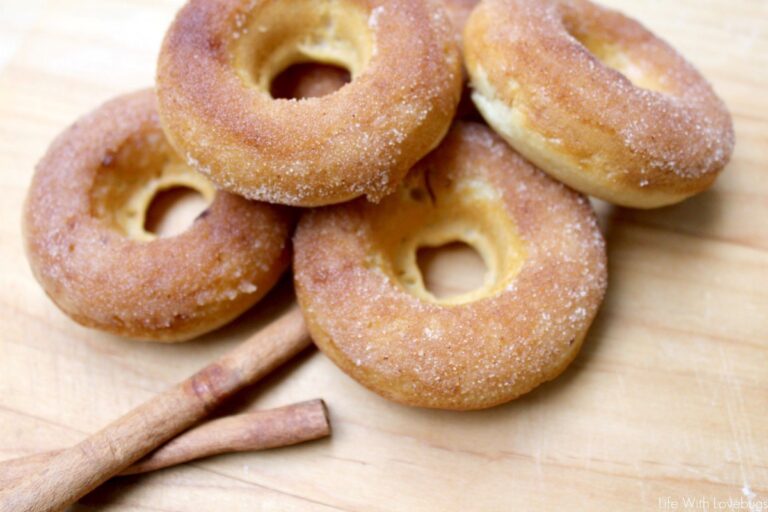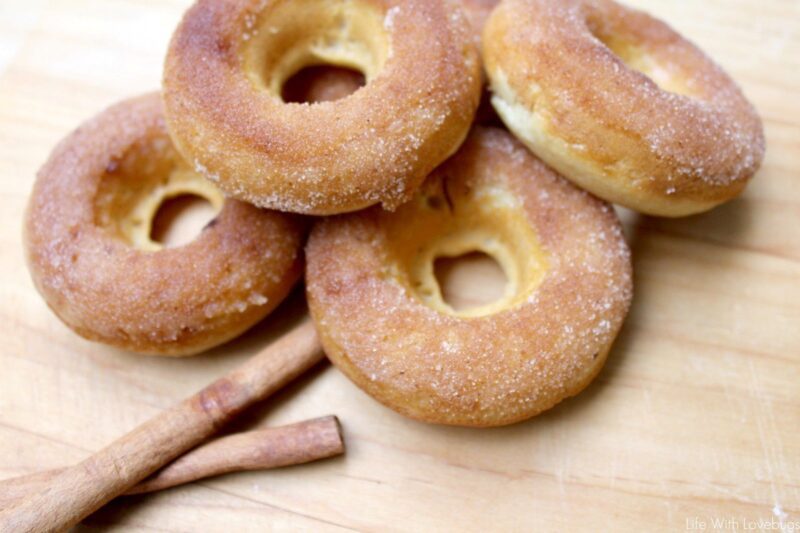 Air Fried Doughnuts. It doesn't get any better than that. Sprinkle icing sugar, or cover in cinnamon for a mouth watering treat for any sweet tooth.
---
---
Per Serving
Ingredients
1

can

Pillsbury Grands! Flakey Biscuit Dough

4

tbsp

Unsalted butter Melted

1

tbsp

Ground Cinnamon

170

g

Granulated Sugar
Instructions
Preparation
Combine the granulated sugar and cinnamon in a bowl and put aside.

Line a baking sheet with parchment paper.

Remove the biscuits from the can and separate them. Place them on the baking sheet.

Using a 1-inch round biscuit cutter or something similar like a bottle cap, cut out the center holes for each biscuit.

Lightly spray some olive oil on the air fryer basket ensuring it's coated well (Don't use PAM as it can ruin the non stick coating).

Preheat the air fryer to 175 ° C or 350 ° F which usually takes around 3 minutes depending on the air fryer.
Cooking
Place 3-4 doughnuts in the basket ensuring they aren't overlapping or touching, and cook for 5-6 minutes.

Flip the doughnuts and cook for another 5-6 minutes until they are golden brown.

Brush both sides of the warm doughnuts with melted butter and place them in the sugar and cinnamon mixture coating both sides well.
Notes
You may need to do several batches due to the number of doughnuts and the size of the basket.
Ensure you lightly spray the oil on the basket to ensure they don't stick.
You can also cook the doughnut holes which should only take 2-3 minutes instead of 5-6 minutes.
To those not in the USA, they are also called Donuts.
Nutritional Information is based on 1 biscuit and doesn't include the topping such as sugar, cinnamon, or chocolate.

Recipe Source: https://www.thekitchn.com/air-fryer-donuts-264464